​120x270x400cm 
120x270x500cm
120x270x600cm
120x270x700cm
120x300x400cm
120x300x500cm
120x300x600cm
120x300x700cm
120x300x800cm
120x340x800cm
150x270x400cm
150x270x500cm
150x270x600cm
150x270x700cm
150x300x400cm
150x300x500cm
150x300x600cm
150x300x700cm
150x300x800cm
150x340x800cm 
* 8 mm material thickness + 25% extra
** Price incl. 21% VAT; EXW – Limbazi, Latvia
*** Delivery price at request
Ask our salesperson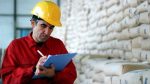 Raitis Dambergs EN
Consultant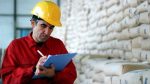 Rihards Sprukulis
Konsultants
Back
We produce the highest quality PP pools from the highest quality Roechling Plastics Polypropylene sheets. With many years of experience and a quality control during chemical tank productions we are able to provide a better quality, appearance and the highest quality and the best looking weld seams to our pools.
Quality
By weldingon the manual Butt-welding work bench we achieve the smoothest, the most durable and the best looking weld seams. The manually adjustable work bench allows our workers to achieve the mostprecise welds.
Material
We use the highest quality materials from Roechling Plastics. The materials have an excellent UV resistance and they provide the longest possible lifetime to a pool.
Tools
We use the manual Butt-welding work bench, which provides a perfect weld precision, weld quality and weld appearance. We use hand tools from the Swiss manufacturer Leister.
Delivery
We provide a delivery to your house. Delivery cost is not included in product's base price. To find out more about delivery fees, please, contact [email protected] or check our pricelists.
Delivery time
Standard delivery takes from 6 to 8 weeks. A faster delivery can be arranged.
Service
We provide to our clients a warranty and a post-warranty service within 24h in the Baltic States and within 72h in the rest of Europe.
Warranty
2 years; warranty does not cover scratches, mechanical damage and ice damage.
The return policy
We provide a money-back guarantee or to exchange your item for another if the delivered product did not match your order or it was delivered damaged. If you want to return your product for another reason we will try to find another buyer for it or we will redeem it on terms that will satisfy both sides.
Payment options
Payment with a bill, Paypal, Ebay.
Juridical persons and distributors
Please contact [email protected] or call +371 28 393 444 on workdays from 08:00 till 17:00, GMT+2h
Ask our salesperson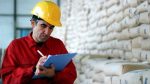 Raitis Dambergs EN
Consultant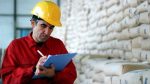 Rihards Sprukulis
Konsultants
Back