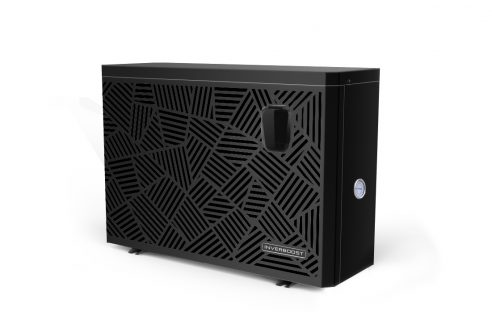 Heat pump XHPFD60 5kW – BRILIX
Heat pump XHPFDPLUS100 9kW – BRILIX
Heat pump XHPFDPLUS140 12kW – BRILIX
Heat pump XHPFDPLUS160 15kW – BRILIX
Heat pumpXHPFDPLUS 200 18kW – BRILIX
Heat pump XHPFD 200 3ph (400V) 18kW
Heat pump INVERBOOST XHPFDPLUS 100 E 9kW – BRILIX
Heat pump INVERBOOST XHPFDPLUS160 E 15kW – BRILIX
Heat pump XHPFD PX 100 9,5kW
Heat pump XHPFD PX 140 13,5kW
The Principle of Brilix XHP Pool Heat Pumps: Utilizing the thermal energy contained in the air and transferring it to the water in the pool using a TITAN heat exchanger.
The Brilix XHP pool heat pumps are suitable for pools from 15 m3 (Brilix XHP-40) to 90 m3 (Brilix XHP-200). The COP value of the Brilix XHP-100 is 6.25. (COP efficiency of 6.25 and including cooling function) The housing of the pool heat pump Brilix XHP-60 is coated with a corrosion protection paint.
Thanks to the new suspension and storage of the fan, a further significant reduction in the sound level was achieved.
Swimming pool heat pumps are a miracle of thermodynamics and are becoming increasingly popular. If you want to constantly heat large amounts of water like in a swimming pool, there is hardly a way to go past the modern XHP pool heat pumps made by Brilix with decades of experience.
The pool heat pump Brilix XHP-60 works according to the reverse principle of a refrigerator. The swimming pool heat pump extracts the energy from the ambient air and transfers the heat to the water in the pool. This process is already possible from -5 ° C outside temperature.
We recommend from experience to order the pool heat pump at least one size larger than the specified pool size. The advantage of a more powerful pool heat pump is that you can limit the runtime to the warmest hours of the day with the built-in timer and minimize the operating time of the circulation pump: this saves energy with a larger pool heat pump. The difference in price at 15 or 20 years is marginal and does not even amount to 25 Euros per year – they are more than pure in the warmest hours of the day due to their better efficiency and also have the luxury of warming up the pool significantly faster during the heating up phase.
Ask our salesperson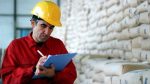 Raitis Dambergs EN
Consultant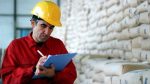 Rihards Sprukulis
Konsultants
Kaspars Mezapuke
Konsultants
Back